Brother Hubbard now does Catering in Dublin
CATERING BROCHURE
Please load the document below to find full details of our current catering options and click the button further below to place your order enquiry!
Office Catering
Bored of the usual corporate catering options out there? We work with companies both large and small, to provide office catering for groups of any size. Whether you're hosting a small breakfast board meeting or organising a large corporate lunch, we can look after all your office requirements. We can tailor the menu…
Home Catering
Hosting a dinner party, or looking for large or small event catering at home? If you would like to impress your guests but would rather spend time with them than stuck in the kitchen, let Brother Hubbard do the hard work! With our private party catering service, we can arrange to have the food delivered to you in advance…
House Party Catering
Having a party? Let's face it: you don't want to be faffing around with the canapés while all the fun is happening in the other room. Let Brother Hubbard look after your catering, and we'll fix you up with a stunning selection of finger foods, canapés and more substantial party food. We can provide a wide range of…
Breakfast Catering
Tumble out of bed and stumble to the kitchen…..and all the work is already done! Let Brother Hubbard look after your breakfast needs: if you're hosting a breakfast meeting at home, or having friends over for a morning get-together, we've got you covered, and can have it delivered directly to your…
Christmas Catering
It feels as though Christmas is always just around the corner, and with all the planning that goes into the festive season you can be forgiven for not doing everything yourself! With plenty of options for a finger food buffet, canapés and nibbles, and even a full dinner, we'll work with you to find the right…
Finger Food Catering
Whether you're hosting a corporate launch, or an intimate private party, we can arrange just the right finger food and nibbles for you. Check out our sample menus or get in touch and we can guide you through all the options to make your event…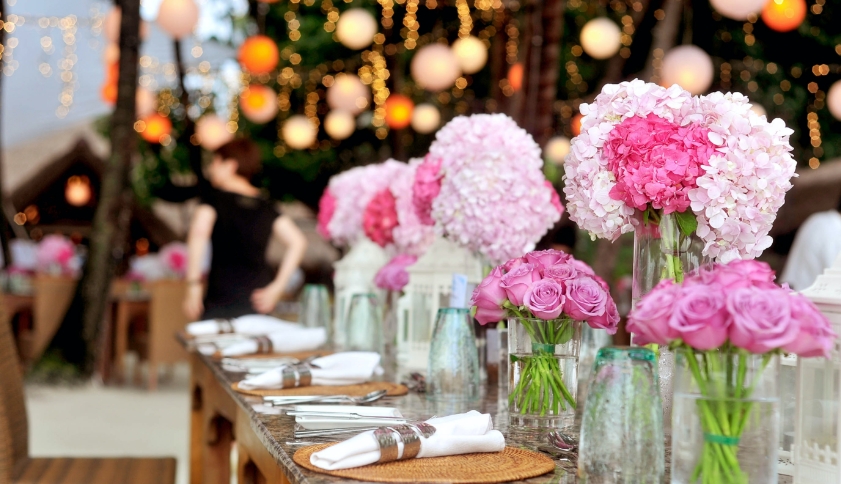 Weddings
With our large and flexible seating capacity and central location, Brother Hubbard is the perfect choice for your wedding venue in Dublin.  Just a five minute walk from City Hall and a gentle stroll across the Grattan Bridge, we'll take the stress out of managing the occasion, leaving you to simply enjoy your special day.